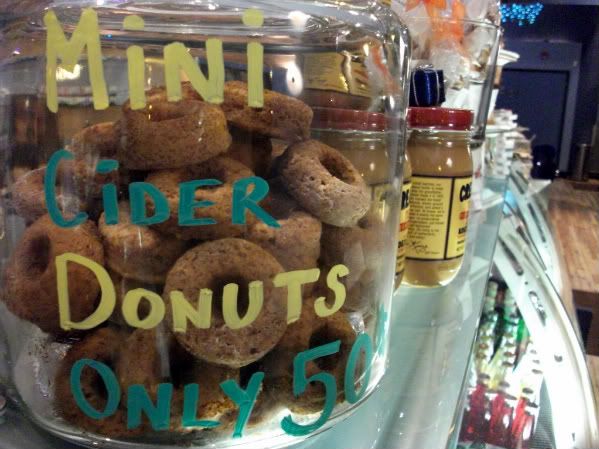 Yeah, that's right... We used the "V" word.
If you haven't stopped by 13th Street to taste one of these mouth watering creations, you need to schedule a visit soon.
Mike Landers, the mastermind behind the
North Port Fishington Cookie Factory
treats, has completely reinvented the cruelty-free goody. "But vegan?", you ask? YES. We know. But try it for yourself, they're only 50 cents. Moist, dense, and delicious: grab a couple of mini apple cider donuts with your morning cappuccino and start your day!
The
North Port Fishington Cookie Factory
delicacies are made in Philly's own
kitchen share
. (Did you even know Philly had a
kitchen share
? Very cool Philly.) Along with the donuts, 13th Street carries
North Port
's Chococochip, Peanut Butter and Crasin Oatmeal vegan cookies.
You don't have to be vegan to like these goodies, or even know what a vegan is... You just have to like goooooooooooood treats!!