I've always been a huge sucker for delicious, sweet sweet candy. Who can forget all their favorite childhood candies? My personal favorites?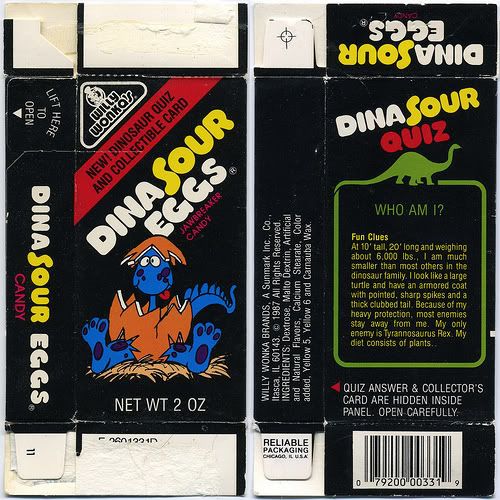 Wonka DinoSOUR Eggs. Like the real thunder lizards now extinct, they were a variation on Gobstoppers, with a less roof-of-mouth-shredding texture and featured a cascade of wonderful fruit flavors and they candy shells wore away.
Seemingly difficult to find in Philly are ROLOS, which are said to contain a whole roll of smiles. It's simply a dollop of caramel surround by crappy milk chocolate. Simple...
but delicious
.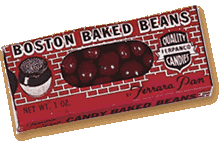 These seem disgusting to me now, but I used to adore BOSTON BAKED BEANS. They're just somewhat waxy candy-coated peanuts. Why they were likened to beans is beyond me.
Thankfully for you, dear reader, and I both, CapoPenn now has a PLETHORA of amazing candies made of much better ingredients and by less corporate folks for you to enjoy. We have the Philly-produced artisanal LOVE BARS and LOVE ROCKS,
as written about last week by our own Sarah B
. We also have CHICKEN BONES, oddly named but delicious, they are peanut butter wrapped in a candy coating and covered with coconut flakes, kind of like a much fancier version of
CHICK-O-STICKS
. We also have HELLO BARS in both chocolate or hazelnut, awesome multi-flavored caramel lollipops imported from jolly France, and excellent little hazelnut chocolates. Though not quite candy, GILDA'S BISCOTTI are locally made and a lovely compliment to any coffee drink. CANDY! It's so good.